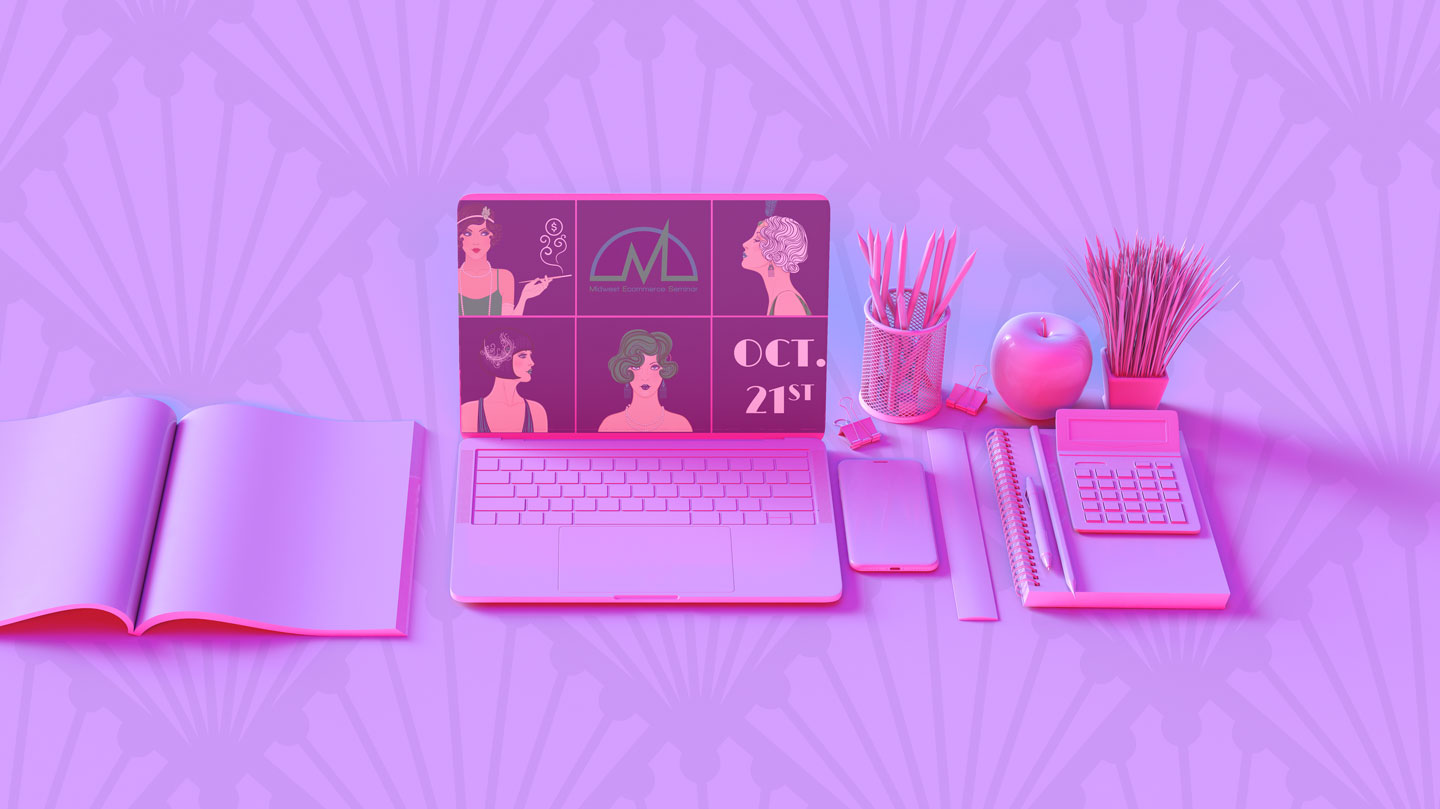 What Is Midwest Ecommerce Seminar?
The Midwest Ecommerce Seminar is the BEST virtual ecommerce conference for manufacturers, distributors, and retailers!
The 2021 Midwest Ecommerce Seminar celebrates the "New Roaring 20s" of ecommerce with a one-day online conference for leading manufacturers, distributors, and retailers. Experts in online retail, web technology, digital marketing and customer experience will share their innovations and insights about the booming world of ecommerce today. Through success stories and demos of the latest breakthroughs in strategy, technology, and marketing, merchants will learn valuable tools and tactics for generating more revenue online.
Roughly 100 years after the end of the last global pandemic and the start of a booming economic recovery, we are once again on the cusp of the "Roaring 20s" – a rebound that has largely been driven by growth in the ecommerce industry.
Join Blayzer Commerce, BigCommerce, and more ecommerce industry leaders for a FREE virtual seminar on Ecommerce in the New Roaring 20s. Tune in live or catch us on-demand for a full day of in-depth speaker sessions, solution demos, round table discussions, and a few fun surprises! Don't miss the chance to learn how your online store can ride the roaring wave of recovery with the right mix of technology, process, and marketing.
Who Should Attend Midwest Ecommerce Seminar 2021?
Midwest Ecommerce Seminar 2021 welcomes executives, decision makers, and key influencers from all areas of your ecommerce business. Send your best and brightest from Sales and Marketing, Information Technology, Operations, Fulfillment, and more to learn about enhancing ecommerce through strategy, integration, and process. Whether you're just starting up or reaching for your next milestone, you'll learn something valuable at MES!
Manufacturers
Retailers
Distributors
B2B & B2C
Roles: Executives, Decision Makers & Key Influencers
Business Areas: Finance & accounting, IT, operations, fulfillment, sales & marketing, customer experience, and support
Why Attend Midwest Ecommerce Seminar?
This event helps manufacturers, retailers and distributors learn what's clicking in the world of ecommerce today. You'll discover new tactics, tools and strategies for increasing ecommerce revenue. You'll hear real-world case studies of companies who are successfully growing their businesses online. And it's all FREE! Don't miss the chance to grow your ecommerce business and your community.
Brought to you by
MES 2021 Partners